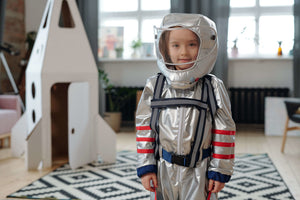 Importance of Science in Early Childhood
Studies have found that American students tend to lag behind students from other countries in math and science. This research suggests that emphasizing science-related skills and knowledge from a young age can give children an important head-start toward future academic achievement. Just as importantly, engagement in science activities can boost skills and knowledge in most other areas of development.
Early childhood science activities are not focused on academic achievement. Children are not expected to learn scientific theories and laws. They are not expected to understand formulas or memorize periodic tables. Instead, science in early childhood should focus on building inquiry skills and simply sparking young children's curiosity about the natural world. Science activities help children understand that it is possible to find answers to their many questions.
In this course, you will learn:
The definition of discovery science

The purpose and benefits of science in early childhood

Important health and safety policies for conducting science activities

Elements of informal, formal, and incidental science activities

General types of science

Important inquiry skills
Adding product to your cart
Use left/right arrows to navigate the slideshow or swipe left/right if using a mobile device